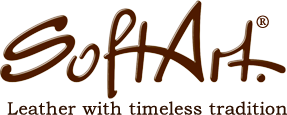 Upholstery leather for home, office and contract furniture
For more information, when passing the leather samples:



> Gaucholin

> Vacona

> Montana

> Torro

> Scandinavian

> Aspen

> Granada

> Caprone

> Siena
> Nature
Gaucholin
An extremly soft and supple, pure aniline leather for greatest leasure. Due to typical aniline feel and a subtle variation of shades on each hide, every piece of furniture attains vividness and comfort beyond comparasion.
Vacona
The unexampled natural sheen of this durable pure aniline leather is so brilliant that only unique and fine pieces of furniture can be created from this original leather.
Montana
A thick leather meeting the demands of high standards. Montana provides an elegant and unique appearance.
Torro
A high class heavy weight leather meeting high standards. The concise grain structure shows elegance and liveliness.
Scandinavian
A beautiful leather which has a soft touch with a fine smooth grain, an elegant sauvage effect and a silky sheen The active breathing of this leather supports an excellent seating comfort.
Aspen
With the use of the SoftArt sanded effect this leather gets an individual and unique look and a great softness. Aspen harmoniously fits in any modern or traditional living space.
Granada
A printed heavy weight leather covered by a pigmented finish which makes it tough and easy to care. Oregon is easy to cut.
Caprone
A fine pored leather which is covered by a pigmentet finish which makes it hardwearing and easy to care. Aalborg is easy to cut.
Siena
A printed leather with pigmented finish. Easy to cut.
Nature
is natural, pure, elegant and unique.